Spring Forward
Posted: March 22, 2018
Greetings,
Neck, shoulder and hip pain and stiffness are common signs of the bumpy transition from winter to spring.  Chair stretches, demonstrated below, can help!  Has daylight savings time messed with your sleep?  Learn how acupuncture can improve your sleep.  Enjoy this "apricot moon" – the name for the current lunar cycle that we are in!  Let me know if I can be of help in this seasonal transition.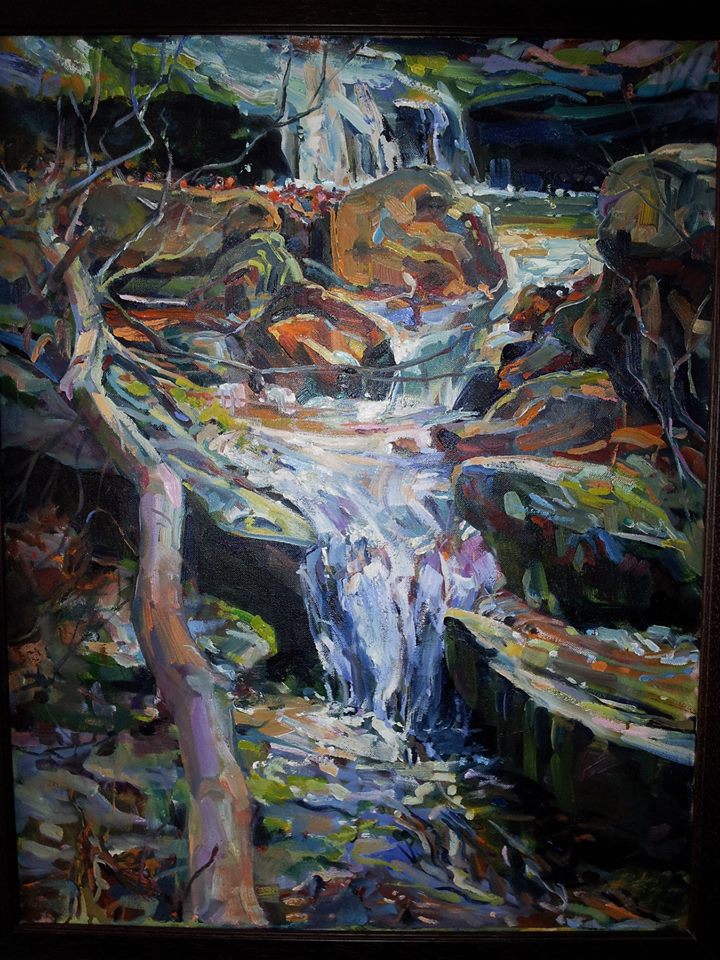 The Season of Wood
The Wood element is expressed by the spring-time energy of vigorous movement and growth. The rushing water in Jane Mudd's painting displayed in our reception room exemplifies this movement to spring. Sometimes, our bodies resist this surge in the energy around us and we may feel the symptoms that we are out of sync with this transition from the Water element to the Wood. Headaches, sciatic pain, stiff joints, neck and shoulder tension, menstrual symptoms are signs that your body may be ready for a seasonal "tune-up" with acupuncture. Call us or visit the website to schedule an appointment.
Simple Stretches for Hip & Back Pain
The Gall Bladder channel governs the areas of the neck, shoulders, and hips that often get tight or painful, especially in the spring.  Use these simple chair stretches to keep your hips flexible and comfortable!
Better Sleep with Acupuncture
Acupuncture is very helpful for good sleep. This article from Tuck.com provides some ideas about how acupuncture helps.
I particularly like it for the descriptive list of various acupoints and meridians related to sleep issues.
For example
Point B38 "Vital Diaphragm" is located between the shoulder and the spine at heart level. It helps reduce feelings of stress, anxiety, fear, and grief that hinder sleep. Also it treats cough and respiratory issues.
Point GB20 "Gates of Consciousness" is located below the base of the skull between the two vertical neck muscles. It relieves migraines, headaches, fatigue, cold and flu symptoms, as well as blurred vision.
Decision-Making and Planning 
The Gall Bladder Meridian
Spring is a time for visioning our future. Some of us are good at creating a vision or having a goal, but not as good at actually manifesting these plans. In Five Element Theory, this is where the Gall Bladder comes in- to assist the Liver by strategizing ways to manifest the Liver's long-term vision and goals. The ancient Chinese ideogram used to designate the gall bladder represents a scout on a cliff overlooking a large terrain. Once a course of direction is made clear by the Liver, the energy of the Gall Bladder is what helps us collect information, set agendas, make a schedule, and get us to our destination…